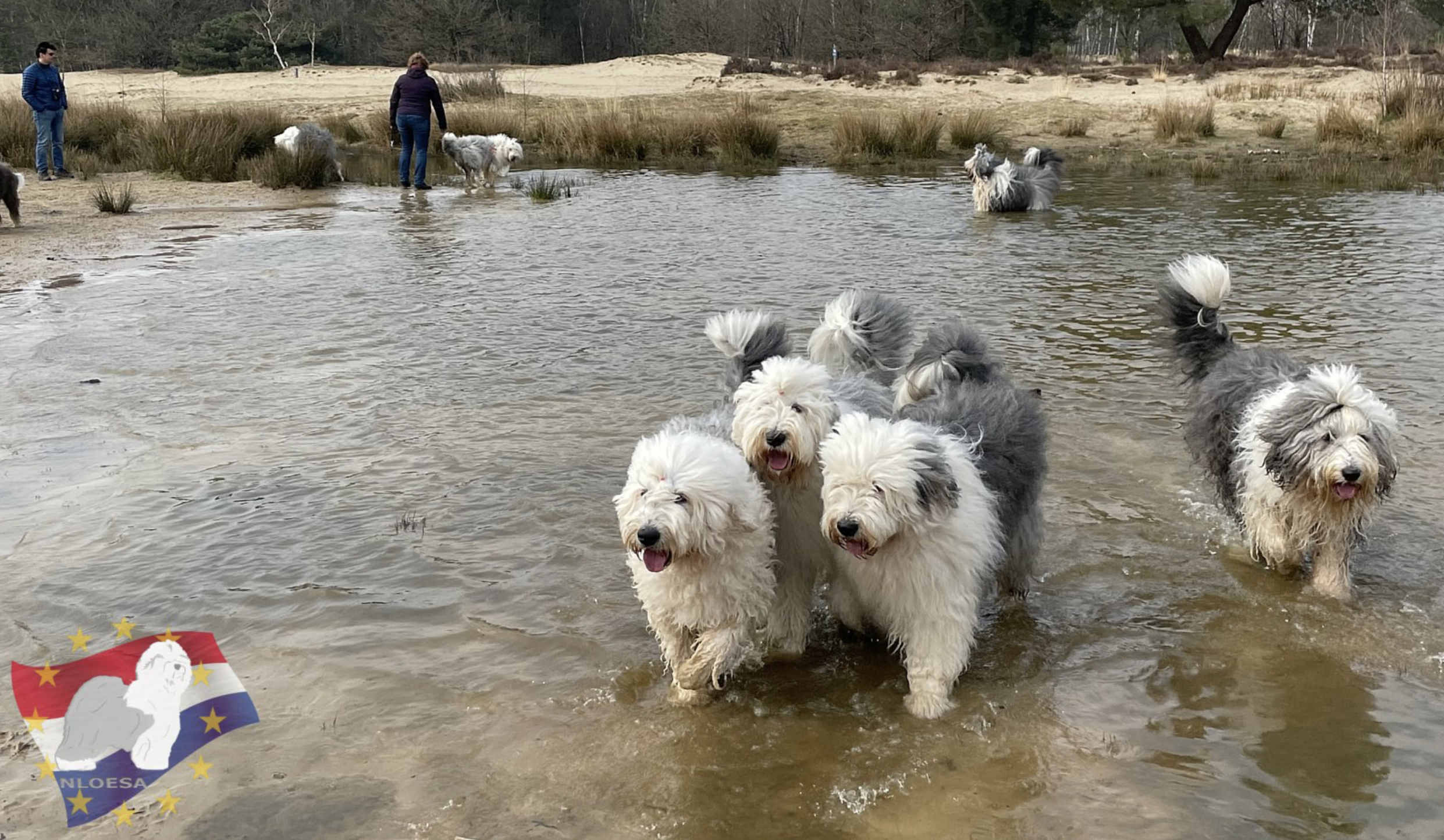 Lente wandeling Drunense Duinen
Op 21 maart start de lente, dus tijd om te genieten met héél veel OES!
Het zag er rond 1 uur nog guur uit en het was best fris, maar we hielden moed... Al na een kwartiertje lopen werden we beloond met een lekker zonnetje en blauwe lucht toen we de zandverstuiving opliepen. Er waren veel bekende gezichten (we kunnen na 4 wandelingen al bijna van een 'harde kern' spreken) en zo leuk om ook nieuwe gezichten te zien en elkaar na Facebook en mail contact ook life te ontmoeten.
Chapeau voor alle reizigers! Er zijn heel wat kilometers gemaakt om hier samen te komen; wandelaars uit Groningen, Friesland, Noord- & Zuid Holland, Utrecht, Gelderland, Brabant, Limburg en België waren (weer!) present! 
Er liepen nogal wat actieve pubers mee. Die hadden elkaar al snel gevonden en hadden dikke pret om 'helemaal los' te gaan op het mulle zand. De overige honden renden vrolijk mee, en de oudjes liepen op hun gemakje tussen de mensen. Chanel (bijna 15jaar, en inmiddels stokdoof) stapte dapper mee maar bleef veilig aan die riem; zo kon ze niet ondersteboven worden gelopen door de wildebrassen of de weg kwijtraken. 
De honden die bekend zijn in dit gebied wisten feilloos de weg naar de 'plons vijver'... en de honden die niet bekend waren.. die volgden al snel. Waterpret voor een stuk of 10 honden, maar ook heel wat OES die liever geen natte voeten wilde halen. Die bleven lekker rondrennen en spelen in de duinen.  Uiteindelijk zijn we samen weer doorgewandeld over de zandverstuiving, en hebben we uiteraard de groepsfoto gemaakt van de hele meute. Daarna vonden we een korte route terug naar het terras waar we allemaal nog met hapje en drankje konden napraten. 
Het was weer gezellig, en hopen jullie allemaal snel weer te ontmoeten op één van de volgende NLOESA evenementen!